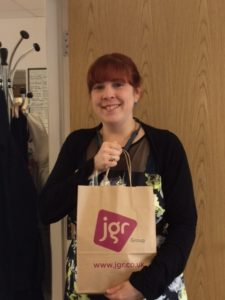 Temp of the month for April 2019 – Catrin Jones
Catrin is a classic example of an exceptional temporary worker.  Within a week of working for our client, Jill Williams, temporary consultant Bridgend, received excellent feedback on Catrin.
Jill said "Our client praised Catrins quick learning ability and focus on the task".  This proves to be yet another example of Jill sourcing exactly what our client required and Catrin delivering on all fronts.  Thank you Catrin for representing JGR Group with such professionalism.  Enjoy your voucher!