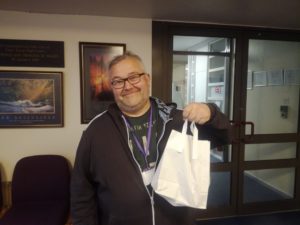 Temp of the month for May 2019 – Darren Phillips
Another fantastic example of a great JGR Group temporary worker. JGR Technical have received excellent feedback from Darren Phillips' Line Manager from the very start of his temporary assignment.
Sarah Griffiths, who heads JGR Technical, said "Darren has been a brilliant temporary worker for us right from the start. He has been extremely reliable across the shift pattern he covers and his work is always of a high standard. Darren is a brilliant candidate and we are only too pleased to present him with our 'temp of the month award' at his workplace."
Thank you Darren!